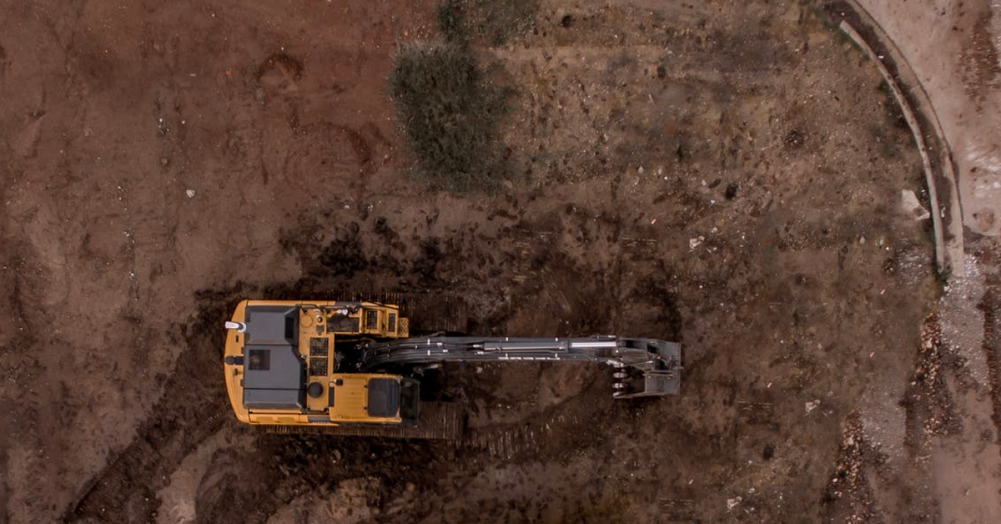 A customer wanted to build a small, towable excavator that was controlled by joysticks and small enough to be towed easily from location to location. But when it came to building this machine, the customer faced a challenge–the hydraulic controller it had intended to use wasn't capable of executing the advanced joystick commands needed to safely drive and operate the machine. The customer turned to New Eagle for assistance.
From drawing to driving
New Eagle's team first analyzed the machine's existing system components, drawing a system schematic and characterizing the outputs to actuators.  After understanding how the original system operated, New Eagle's engineers replaced the hydraulic electronic controller with a New Eagle unit that would allow for a wider range of control capabilities–the ECM-112. This controller was paired with a customized wire harness to fit the excavator.  Then, using an a model-based design process, New Eagle's engineers wrote the control logic needed for the joystick inputs and hydraulic actuators to cleanly integrate into the system. After a successful calibration exercise, the excavator was ready to be put to work by the customer.
Old interface, new controls for the small, towable excavator
With New Eagle's assistance, the customer was able to meet its goals for the excavator, without sacrificing its user interface. Thanks to some savvy engineering work, New Eagle was able to meet all of the the customer's requirements, creating a single or dual-joystick operated excavator.