Take Control of Your Professional Future
Are you a creative and dedicated problem-solver energized by knowing your efforts make a difference to your team and the global tech community?
Is your goal to look back at your career with a sense of satisfaction, knowing you impacted your industry while building lasting friendships and a network of business colleagues? 
If you answered "yes" to any of these questions, a career at New Eagle could be exactly what you're looking for!
As the provider of mechatronic control solutions—the electronic brains that drive mechanical systems—we make it safe and efficient for global customers to source engineering services, software tools, and production components through our strong supply chain. Using innovative tools and rugged hardware products, we help create and integrate these systems into technology that benefits everything from the environment and transportation to national defense!
Discover the Added Benefits of a Values-Based Workplace
Whether you're seeking full-time opportunity or a seasonal internship / co-op assignment, we're always on the lookout for excellent, experienced talent to add to our professional team!
In addition to a comprehensive benefits package, a position at New Eagle offers the fulfilling experience of working in a culture that puts excellence, integrity, teamwork, service, and passion at the forefront of all we do.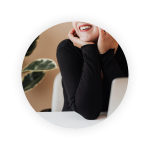 Plus, Enjoy Competitive Perks!
Health, dental, and vision insurance
Generous paid time off
401(k) match
Life and disability insurance
Bonus opportunities
Friendly, team-centric culture
Company service opportunities
…and more!
Ready to let your career soar?
Email your resume to [email protected] to apply or inquire about any open opportunity listed below!
About our Ann Arbor Headquarters
Additional Locations
Ann Arbor, Michigan
Headquarters