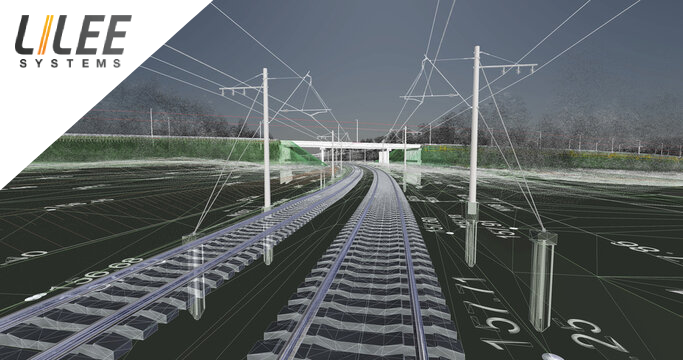 LILEE Systems Adopts New Eagle's Raptor ECU for Taiwan Railways
LILEE Systems produces train control software and fleet safety solutions for railroads and other transportation around the world. Their technology enables transportation with greater autonomy, connectivity, safety, and efficiency.  
LILEE technology helps NEC (Northeast Corridor) Transit rail operators run their services efficiently and safely. And now, the Taiwan Railways Administration (TRA), operator of Taiwan's largest rail system, has selected LILEE to conduct a proof of concept for their mission-critical Train Control 4.0 system (TC 4.0) using the latest LILEE technology.
As LILEE looked toward its next generation of train technology, they turned to New Eagle's hardware and software solutions. New Eagle's Raptor development platform provides LILEE with electronic control hardware and software, and integrated development tools.
Laying the Track for Novel Solutions 
LILEE has years of experience enabling Positive Train Control (PTC) systems for the largest railroads in North America and has now successfully completed the TC 4.0 system implementations for TRA's EMU800 trains in Northern Taiwan.
By integrating New Eagle's Raptor electronic control unit (ECU) with the LILEE SafeRail solution for limits compliance and collision avoidance, the system can effectively prevent accidents and collisions due to trains violating speed restrictions, missing signals, or entering a wrong track.
LILEE used Raptor's software development environment to write train control commands that are "native" to the Raptor ECU box, which meant LILEE could bring its system into service quickly and efficiently.
Putting the 'A' in Automatic Train Control
Combining New Eagle's autonomous vehicle control technology with LILEE's train control technology is a creative approach that has unlocked some powerful new innovations in train safety solutions. 
LILEE is using New Eagle's Raptor ECU to build automatic train control (ATC) and automatic train operation (ATO) that will take railroad performance to a new level.
Automatic Train Control:

Train protective systems involving a speed control mechanism that responds to external inputs. 
Automatic Train Operation:

Partial or complete automatic train operation and driverless functionalities through a safety enhancement device.
Safety first – and redundant
LILEE's new systems are also creating more safety on the rails.
More and more is expected of Intelligent Railroad Systems as technology evolves and government regulation increases. LILEE is using more powerful sensors, computers, and advanced communications technologies to make freight, passenger, and commuter railroad operations safer and more secure.
As part of LILEE's focus on safety, its systems use New Eagle's Raptor ECU to create the redundancy that is needed for ensuring public welfare.
Why New Eagle's Raptor?
New Eagle's products are certified and have many interfaces for rail applications, specifically for locomotives. The Raptor platform – with its integrated hardware and software tools – makes it easy for LILEE to customize its application, make modifications during testing and deployment, and meet its timelines for getting systems operational.