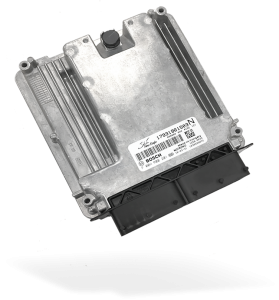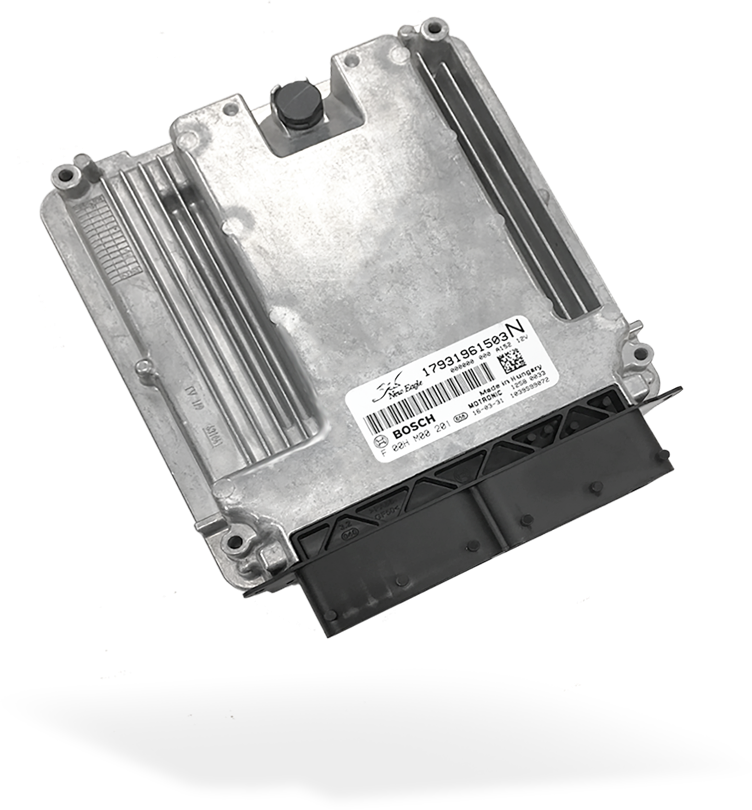 Choosing an Electronic Control Unit (ECU) for your EV / HEV / Autonomous vehicle is a huge decision with implications way beyond vehicle control. While some people see it as 'just a piece of hardware', we believe your ECU choice greatly impacts your development process and ultimately what you'll be able to deliver, and when. The supervisory or vehicle control unit you choose will affect your costs and even your to time to market in ways you may not anticipate.
Electronic Vehicle Control Units Impact Your Entire Project
ECU selection will impact your project in both large and small ways. From little things (like having an easy-to-use interface) to big things (cost savings) you'll need to understand how the right ECU can make a difference in the success of your system development.
But let's pause and talk about software for a minute. Software continues to make up an increasing portion of the value-added in vehicles and systems. A recent report by McKinsey explains how this has evolved:
"As the automotive industry is transitioning from hardware- to software-defined vehicles, the average software, and electronics content per vehicle is rapidly increasing. Software represents 10 percent of overall vehicle content today for a D-segment, or large, car (approximately $1,220), and the average share of software is expected to grow at a compound annual rate of 11 percent, to reach 30 percent of overall vehicle content (around $5,200) in 2030."
The McKinsey article goes on to explain the rethinking of the relationship between software and architecture:
"With cars positioned to offer increasing levels of autonomy, automotive players see the quality and security of vehicle software and electronics as key requirements to guarantee safety. And this is requiring the industry to rethink today's approaches to vehicle software and electrical and electronic architecture."
Software is more important than ever to the value of your vehicle systems. Choosing the wrong ECU can put you on a path toward using the wrong software tools, and thus threaten the success of your whole value proposition.
We asked Justin Goeglein, Chief Engineer at New Eagle, to talk more about what to look for in an Electronic Vehicle Control Unit. Justin works closely with engineers across various industries to help them make ECU selections that support their project goals. He cautions that treating ECUs like a commodity can come back to haunt you later.
On Durability:
"Test environments are one thing, but how will your ECU respond when the vehicle operates in extreme temperatures or when it gets wet? Durability and quality should be your first consideration. Invest in an automotive-grade, validated, ruggedized ECU that will perform the way you need it to in the field. The last thing you want is something that won't live up to the actual requirements or that needs to be redesigned before it goes into production."
On Costs:
"How will the ECU you selected impact your total project costs? Shop around for a production ECU supplier with competitive volume pricing that can still live up to your quality requirements. Our ECUs are competitively priced at prototype quantities but are an even better value when you ramp to 1,000 units and beyond. Always look past the prototype costs and consider the bigger picture."
Time to Market
"At the end of the day, it's all about getting the vehicle to market. You'll need to select an ECU supplier with a stable supply chain and the flexibility to meet your fulfillment needs. Look for someone who takes the time to understand your project timeline and what it will take to get you to market."
"Also understand that your hardware choice drives your tool choice. In the case of our Raptor platform™, our controllers work seamlessly with our development tools –our toolchain is easy to work with and allows for efficient development. The Raptor suite is production-ready and is ISO 26262 capable". 
Selecting the Right Electric Vehicle Control Unit
Before you choose a vehicle control unit (VCU), ask yourself these questions:
What are my safety requirements?
What are my production deadlines?
What will it cost to get this to production?
How quickly can we obtain additional hardware units?
What tools will my team need to be successful?
Will my team be able to build software independently and how quickly can they iterate?
In addition to asking the questions above, you'll want to avoid some of the common pitfalls associated with selecting an ECU:
Incompatible Tools And Iteration Time
Don't choose tools that don't work together. With a compatible set of tools it can be as simple as clicking the build button and immediately flashing the ECU. This is critical to decreasing the iteration time and allowing your team to get through the steps to a successful application.
Legacy Processes And Safety Compliance
Don't rely on legacy processes to achieve current safety standards. Look for tools that support requirements-based development and a traceable workflow that allows you to build in compliance industry standards such as ISO 26262.
Learn more about ISO 26262 and how it impacts your projects in the video below:
Cheaper Controllers And Hand-Tweaked Code
Don't go for the cheaper controller and end up hand-tweaking your code because you believe that automated code will add to your hardware costs. As we mentioned in a prior post, automated code is more accurate than human-generated code and does not add costs.
The Command Center of Your Machine
View your Electronic Vehicle Control Unit as a true command center of your machine and consider the cost, quality and availability implications it will have on your project. This approach will set you up to make the right choice.
You can also check out our wiki, or contact our engineering team to talk to someone about your project.