The New Eagle team wishes you a happy and prosperous 2018! As a reminder, the current version of Raptor is the 2017b release. To review details or to gain access to Raptor 2017b, visit our product wiki.  If you have not already done so, you may need to register for a New Eagle Wiki account in order to access information on Raptor 2017b.
Introducing Raptor-Dev Lite
Raptor-Dev Lite is a free, trial-version of Raptor-Dev that does not require a license.  It lets you build limited-size Simulink models for any ECU or display target and use complementary tools like Raptor-Cal to work with the software produced by the build.
To get started with Raptor™-Dev Lite, sign up for an account at software.neweagle.net. You will receive confirmation shortly after signing up.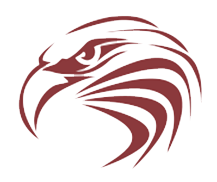 New Eagle is an official MathWorks Connection Partner
We're excited to share with you that New Eagle's Raptor is now an official MathWorks Connection Partner!  It's now easier to find information on how New Eagle's Raptor Control Platform can help you take control of your system development time, costs and hardware supply.
Easy, Online Raptor Training
Did you know we have plenty of resources available to help you learn more about Raptor? Check out our Raptor training videos on our product wiki. You can also check out our youtube channel for more helpful videos.
We also offer a university program and on-site training for business. To learn more about these personalized training courses, email [email protected].
SaveSave
SaveSave