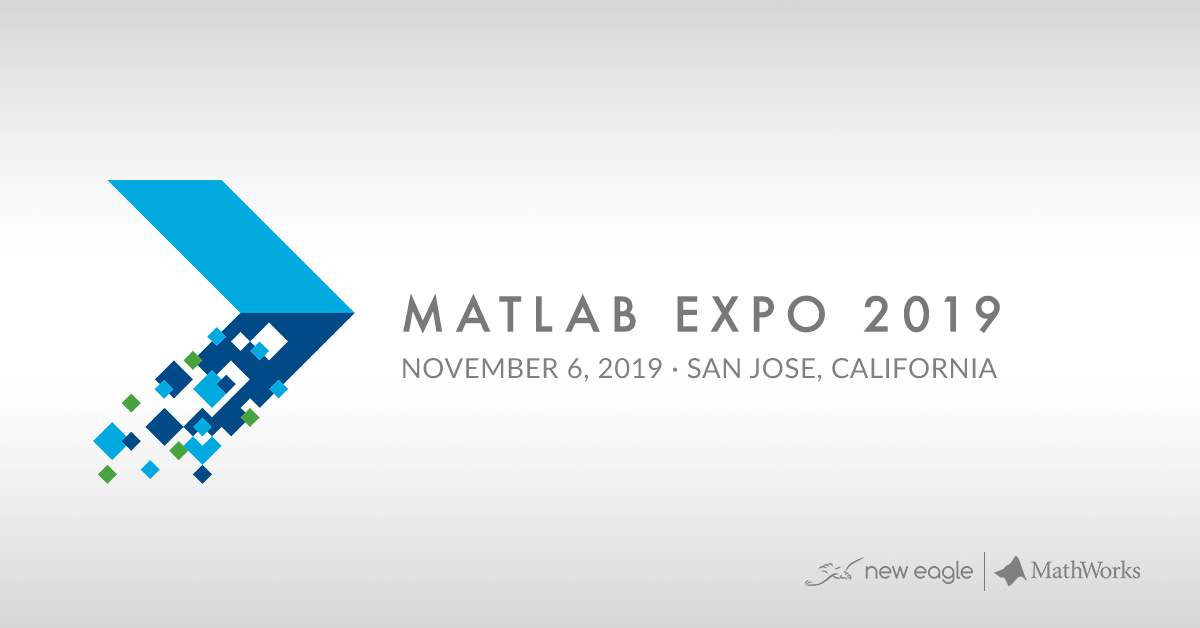 See New Eagle at the 2019 MathWorks MATLAB Expo
Join New Eagle in San Jose, California at the MathWorks MATLAB Expo in the DoubleTree by Hilton San Jose on November 6, 2019. 
Meet with us at our booth where you will learn about Raptor, embedded Model-Based Development (eMBD) suite, our powerful platform for creating production control systems. See how Raptor's tool suite leverages the open ECU development environment of MATLAB/Simulink to deliver the fast, flexible solutions developers need for rapid-prototyping. 
Plus, learn how the Raptor hardware line is delivering scalable solutions for today's market-driven developers with its rugged, high-volume production offerings that support a complete production cycle.
Attending the MATLAB Expo is free, but registration is required. Sign up by clicking below, or learn more  on the MathWorks website.