With the kickoff of 2019 comes a new release of Raptor-Dev. Including New Eagle Licensing 12.5, Raptor-Dev2018b_1.0.12429 is now available for download at software.neweagle.net.  
Access Raptor-Dev2018b_1.0.12429 release notes here, and Raptor-test regression notes here.

What to Expect from Raptor-Dev2018b_1.0.12429
GCM/ECM196
Added Fixed Nonvolatile (EEPROM) capability

Increase ASW (user) stack from 5K to 10K RAM

Fixed output status (diagnostic) blocks

Fixed J1939 address claiming logic

Several I/O issues resolved
BCM48
Enable overcurrent shutdown on OUTPUT1/4/7/8, HBRIDGE11_12, HBRIDGE13_14

LIN Enhancements
General
EEPROM Driver Initialization Status Improvements

Several J1939 DM and Transport protocol updates

Several simulation and update time bug fixes and enhancements

CAN Tx/Rx and DBC Pack/Unpack Interface fixes

Added support for 32-bit CRC (e.g. J1939 CVN)

Several Fault Manager improvements (including OBD)
Register for Raptor™ Training
Get the most out of Raptor™ by registering for New Eagle's three day, hands-on training course. With the first 2019 training scheduled for February 19-21 at New Eagle's Ann Arbor office (5220 S State Rd, Ann Arbor, Michigan), there's never been a better time to master embedded model-based development.
Space is limited, so register soon!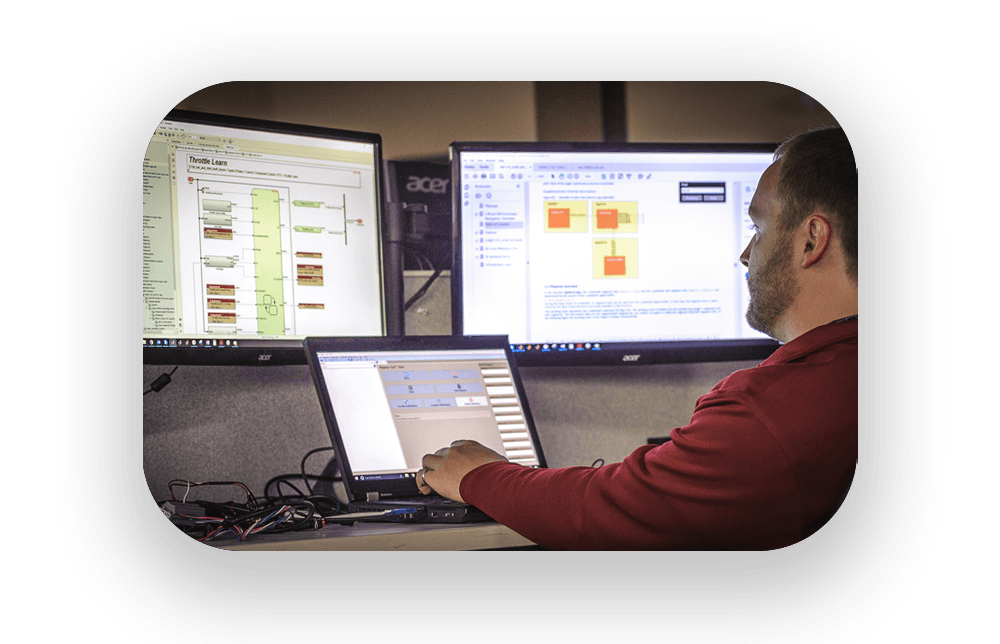 Join the Raptor™ Community
Want to be among the first to know about Raptor™ platform updates and software releases, plus get exclusive application tips? Join the growing Raptor™ community of insiders by subscribing to Raptor™ News. It's free–just hit the button below to get started!