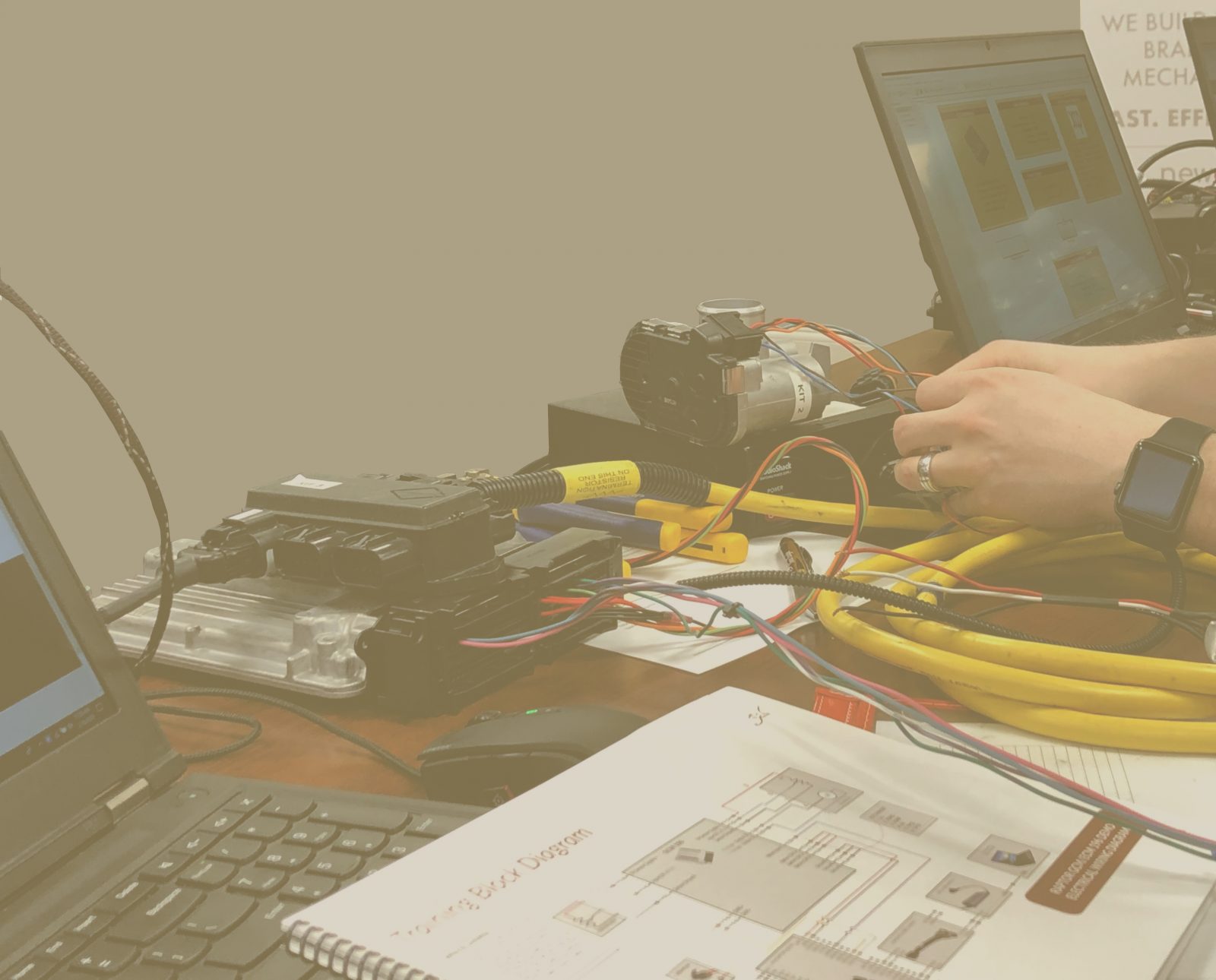 Get Hands-On Raptor Training In January 2020
Join us for our popular Raptor Training program where participants will receive hands-on training with our embedded model-based controls, Raptor platform.
Tuesday, January 21  – Thursday, January 23, 2020
New Eagle Headquarters
5220 S State Rd
Ann Arbor, MI 48108
If you cannot attend the first training of the new year, reach out to our sales team to inquire about additional options customized to your needs. Also, be sure to subscribe to New Eagle's Raptor newsletter to stay informed about our Raptor Platform's tips and tricks, updates and future classes.  
What to Expect in Raptor Training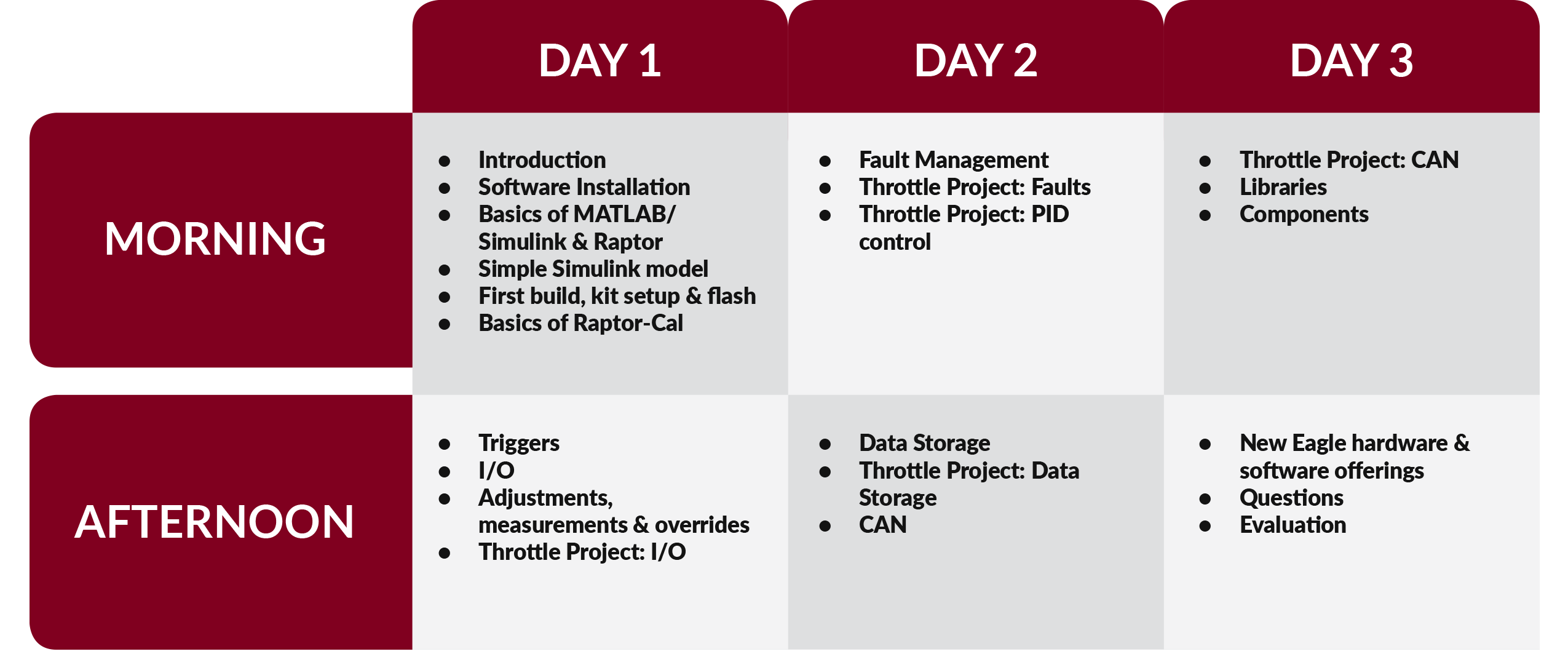 Attendees will use a throttle body controller project as an introductory guide to Raptor-Dev in the MATLAB/Simulink library. This will allow them to create a model intended for a target piece of hardware. Then, participants will use Raptor-CAL to flash the compiled software onto the hardware and make live calibratable adjustments on the flashed ECU.
On-Site, Customized Raptor Training Options
Can't make it or prefer a more personalized training of New Eagle's embedded model-based development tools? Our Raptor experts can travel to your team's work facility for hands-on instruction catered to your needs.  
To learn more about these options and schedule a training at your location, email us at [email protected].  
REGISTER NOW as we only have a few seats left!