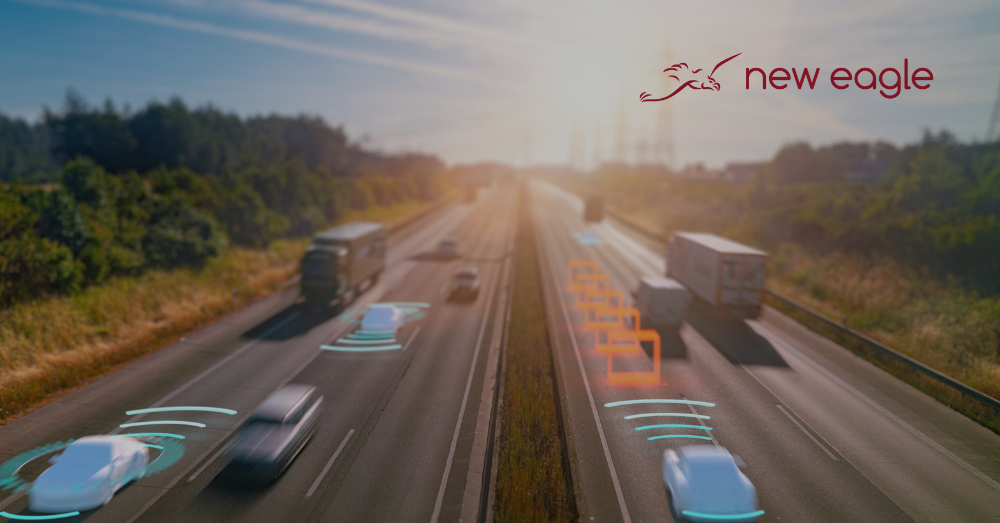 Top 4 Applications for New Eagle's Drive-By-Wire Kits
While nearly half of Americans are still skeptical about self-driving cars, New Eagle's drive-by-wire (DBW) kits are helping a growing number of autonomous vehicles hit the road.  How are these kits being used?  And what new applications are coming?
Research
University research teams—like Florida State's Resilient and Autonomous Systems (RAS) Lab—are making the autonomous future a reality with New Eagle's DBW kits. University labs typically purchase a single vehicle from us to analyze various aspects of their systems, including:
path planning,

traffic control,

adversarial autonomy,

resilient and robust motion control, and

teleoperation.
FSU's RAS Lab assesses their self-driving platform on a miniature model and then on our full-size Chrysler Pacifica—just one of the vehicles our DBW kit is compatible with. The end result of their efforts? A cutting-edge self-driving vehicle platform.
Autonomous Taxis
From designing personal shuttle carts to customized city transit routes, New Eagle's DBW kits are key for companies testing their autonomous-taxi software with actual vehicles. 
Companies deploying autonomous taxis can test their software on our off-the-shelf models, including the Chrysler Pacifica, Toyota Prius, and Chevy Bolt, or propose another existing vehicle. Some designs, like a personal shuttle cart, don't conform to current automobiles, so we'll take on the challenge of fitting our DBW kits to a new, one-of-a-kind vehicle.
Supply Chain Logistics
Companies continue to look for ways to reduce cost in supply chains, including the "middle-mile" gap, where delivery vehicles travel from a distribution center to a neighborhood store. New Eagle's DBW kits are helping autonomous trucks fill the gap.
Our kits are compatible with the Ford Transit; its large cargo area makes it an excellent option for medium-duty commercial projects. We also accommodate larger vehicles, including Class 8 trucks, for freight and fleet applications.
Mobile Machinery
Companies are developing innovative new functionality for standard construction and agricultural equipment. And New Eagle's DBW kits are enabling those new approaches. We can adapt our kits to specific vehicle and project needs. 
Streets will be cleaner thanks to a DBW kit that the Transatlantic Automated Driving Alliance (TADA) is using for their automated sweeper. And hungry livestock get the perfect amount of feed right on schedule because our DBW kit helped ROTO-MIX automate their Ration Delivery Box (RDB) trucks.
Why Choose New Eagle?
Sometimes you don't want to or can't make automation a Do-It-Yourself project for your team. Our customizable Drive-By-Wire kits are a fast, flexible solution for all kinds of creative ideas you might have.
Explore our selection of available kits compatible with a wide variety of vehicles, or reach out to speak with one of our experts about designing a bespoke kit to perfectly suit your needs.