The United States Air Force (USAF) awarded mechatronics control systems company New Eagle Consulting, LLC, a Phase 2 SBIR contract to continue developing propulsion controls for a Raptor™-based Unmanned Aircraft System (UAS).
New Eagle's Raptor UAS platform offers the USAF and its suppliers a solution to meeting the Department of Defense Modular Open Systems Approach (MOSA) standards, driving faster capability deployment in future weapon system modifications and development programs. Raptor offers an affordable, commercially available, and open platform for developing next-generation UAS and small UAS propulsion controls.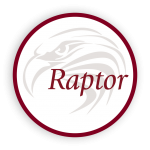 As part of the Phase I effort, New Eagle obtained advocacy from the Air Force Life Cycle Management Center Propulsion Acquisition Division (AFLCMC/LPA), an organization responsible for small and large propulsion development and acquisition. LCMC/LPA highlighted that this program would provide significant value in reducing engine accessories (including engine controllers), particularly for applications including low cost decoy, low cost cruise missile and future munition and UAS systems.
The target application for this work is a small turbine engine manufactured by Florida Turbine Technologies (FTT), a Kratos Company. FTT will provide design requirements and testing assistance of the Raptor engine controller, while New Eagle will build and support the flight testing of the UAS controller.
"Current US Air Force SUAS / UAS propulsion and power control systems are often unreliable and employ closed architectures that lack scalability, leading to lengthy and costly modifications when changes or upgrades are needed by the warfighter," said New Eagle Consulting president, Rich Swortzel. "By using our Raptor tools and the UAS controller hardware, the USAF will improve the electronic reliability in unmanned air vehicles."
About New Eagle Consulting, LLC
New Eagle is a WBENC and WOSB certified women-owned business supplying mechatronic controls, the electronic brains driving mechanical systems. New Eagle's offerings of experienced controls and applications engineers, Raptor tools and Raptor products enable their customers to take control and quickly move to a safe and reliable production control system.