See New Eagle at the 2021 Electric and Hybrid Vehicle Technology Expo
Join New Eagle in booth 1044 at the 2021 Electric & Hybrid Vehicle Technology Expo at the Suburban Collection Showplace (46100 Grand River Ave) in Novi, Michigan on September 14-16, to learn about our proven, production control system solutions for electric (EV) and hybrid electric vehicles (HEVs).
Here you can talk with our team of experts about how embedded model-based development (eMBD) on the Raptor platform can expedite the path to production for innovative EVs and HEVs by leveraging fast, reliable, and proven software techniques and production hardware. We look forward to sharing how our latest Raptor updates and new controllers, like the RCM112 and RCM80, can support your EV project.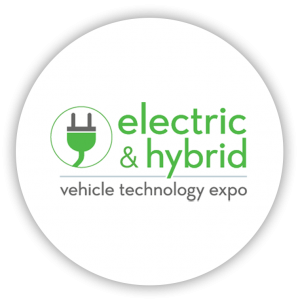 What to Expect at EVT
Each year, the Electric & Hybrid Vehicle Technology Expo draws over 8,000 attendees, 600 suppliers, and 100 speakers together to discuss cutting-edge innovation in the EV and HEV industry.
For anyone hoping to remain at the forefront of cutting-edge technology and market growth, the EVT Expo is not one to miss.
Learn About Cutting-Edge EV/HEV Solutions
Take a look at our EV/HEV resources for more information about the EV/HEV products and solutions we offer.
Subscribe to New Eagle's newsletter or contact our sales team to stay in the loop about this and other can't-miss EV innovations and events.