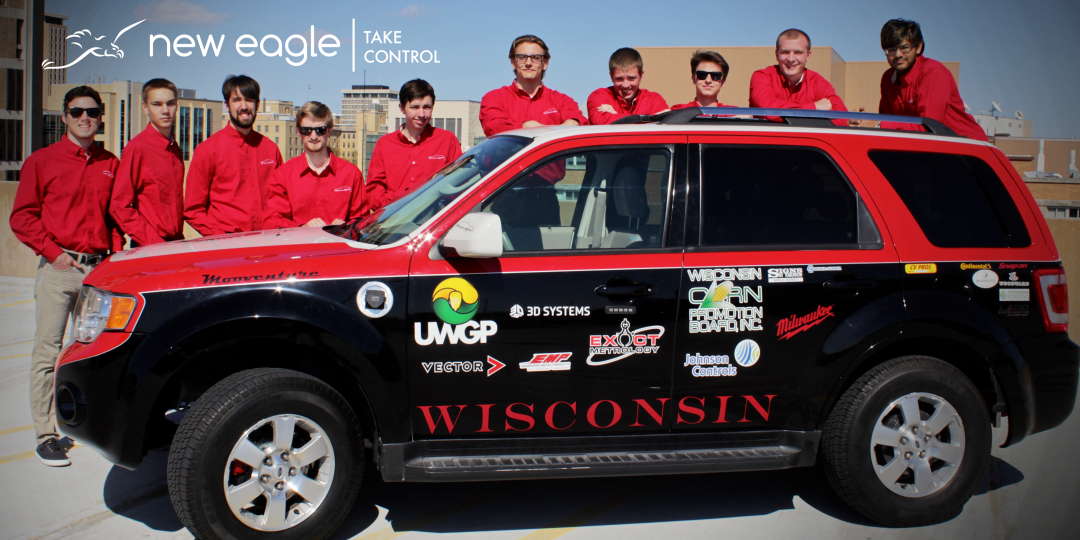 The field of electric and hybrid systems engineering is a young and emerging one. At New Eagle, our team is proud to support the research and educational institutions that help develop both the next generation of technology in this field and the next generation of engineers.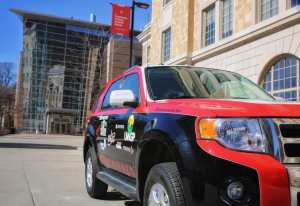 New Eagle's sponsorship of the University of Wisconsin-Madison (UWM)'s hybrid electric vehicle engineering team, Wisconsin Hybrid, is just one of the ways we honor our corporate commitment to our foundational values of charity and excellence while supporting our vision of building a better world through efficient technology.
Wisconsin Hybrid modifies stock vehicles with innovative new technology to improve vehicle efficiency and demonstrate the application of advanced electric powertrains. They have been awarded five national championships and four runner-up titles in the Advanced Vehicle Technology Championship series.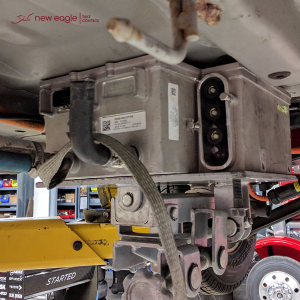 One of their most recent projects involves converting a 2009 Ford Escape into a two-mode electric vehicle capable of all-wheel drive operation for off-road driving and two-wheel drive operation that maximizes on-road efficiency.
New Eagle supplies key hardware components that help the team accomplish projects like this, and also serves as a financial supporter of the team.  We are proud to help Wisconsin Hybrid drive innovation in the EV field while furthering the education of young engineers.
SaveSave
SaveSave
SaveSave
We're excited to share that our friends at Affordable Fuel Injection won an award at the 2017 SEMA show!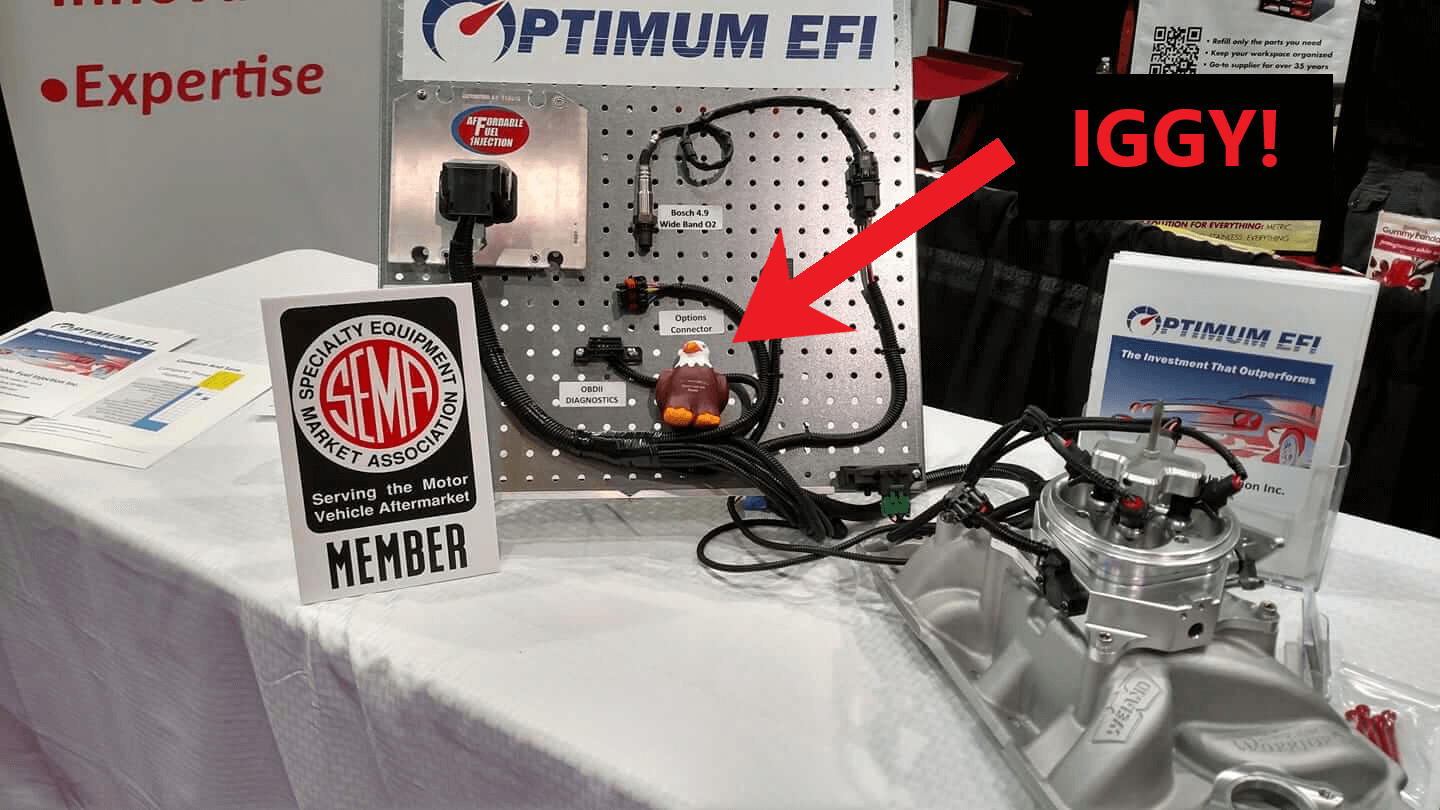 Congratulations to Affordable Fuel Injection for winning the SEMA Global Media Award for their Optimum EFI Series Ford 3.3 Self-Tuning System!
According to AFI, their winning system "is specifically designed and built for the 60's and 70's level Ford I-6 engine…[it] features easy installation with minimal interruption to the stock set up."
Stop by booth #23317 at the SEMA show in Vegas today or tomorrow to check them out – just like Iggy did!
In Uganda, Africa, a team of engineers at Kiira Motor Company (KMC) is pioneering clean, green energy solutions for transportation using New Eagle's Raptor™ software tools and hardware supply chain. With New Eagle, KMC successfully developed Africa's first plug-in hybrid sedan, the EV SMACK, as well as its first solar-powered bus, the Kayoola Solar Bus.
When KMC needed a fast, efficient and reliable way to develop the control systems for its EV sedan, New Eagle offered the opportunity to assist. New Eagle sent a team of engineers to KMC's worksite, where they introduced Raptor™ ECU-based rapid prototyping.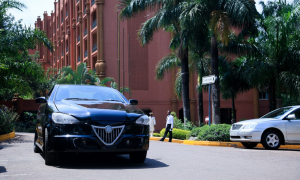 With New Eagle's intuitive software tools, KMC's team was able to translate complex designs into customized strategies and algorithms that controlled the powertrain and vehicle electronics for the SMACK. With this customization, KMC was able to take control of the vehicle's energy management, powertrain control and vehicle diagnostics to create an efficient, safe and reliable electric vehicle.
When KMC began developing its solar bus, the software algorithms it developed for the EV SMACK were able to be adopted, despite differences in hardware for the two machines. Since Raptor™ model-based development eliminates the need for complete algorithm rewrite, KMC was able to develop the Kayoola solar bus quicker and easier, saving time and resources in development.
In addition to providing control software solutions, New Eagle is a key hardware supply chain partner to KMC as it grants the company access to reliable, production-ready hardware components like accelerator pedals, display units, connector kits and production-grade harnesses that are not readily available in Uganda.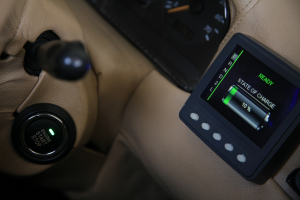 New Eagle is a proud, continued supporter of KMC and the work it does to realize a shared vision for a cleaner, greener and more efficient world.